BWT-001N Medical Isolation Wards Doctor Workstation Trolley Patient Room Crash Cart with Display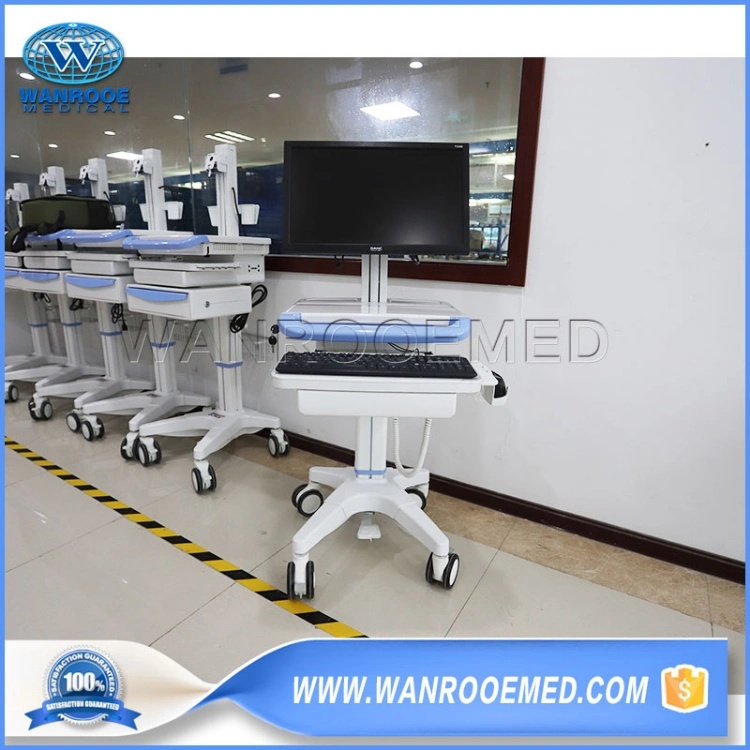 By virtue of 10 years practical experience, Rooe intelligent medical cart combines with EMR, healthcare, telemedicine, information sharing, mobile work functions, which provides full intelligent mobile medical solutions for hospital, rehabilitation centre and health club.
Clinicians are faced daily with patient care decisions and need all Electronic Medical Record (EMR) information at their fingertips - in realtime and easy to use. Rooe Series mobile nurse station, the new generation of nursing technology, provides enhanced features and benefits to maximize time available for patient care through an easy-to-use platform that improves productivity and reduces time-wasting activities. It bring critical information to the Point of Care in patient rooms, OR, ICU or ER. It helps them provide a more consistent level of patient care, because they do not have to disconnect from the patient to go somewhere to use an electronic health record.
Ergonomic Design
Move quietly and freely with four medical casters,hold printer and projector conveniently by concealed tray,keyboard tray with left/right mouse tray and mouse holder make computing comfortable,optional medicine storage drawer use modular design
Move Silently and Fast
Silence medical casters make the cart move freely on the carpet or on the hard floor.It can be moved reliably by very small force. 2 pieces of castors with brake function can stop it stably.
Height-Adjustable
Easily to adjust height through switch which under armrest for a comfortable position in this ergonomic workstation.440mm of height adjustment can satisfy different height required, work sitting or standing. Has very good compatibility.
Modular Design
Concealed tray hold the printer and projector conveniently There is extension for accessories and additional equipment on the pivot grooves.
Optional medicine storage drawer use modular design,sophisticated track is dexterous and safety.Laptop tray use drawing design,with lock and anti-slide sticker.
Compatible with laptops for the size below 17".
Safe and Intelligent Power System
Use sealed Lithium battery with safe and intelligent charging system, supply 220V or 110V efficient power output.LCD screen on the worksurface supply a quick view function for battery information and high brilliance LED lamp tube make the keyboard operation clearly.
Height

Height adjustment range 250±10mm, loading capacity≤15Kg

Cart body height

1145mm-1395mm

Height of Tabletop

780mm-1030mm,Two optional control modes, by the foot pedal or the handle control to operate up and down

Durable ABS plastic tabletop, size

490mm(L) x 460mm(W), the middle of the table can be opened for placing mini pc

Optional tabletop material

the top of the table can be embedded in stainless steel panel,wear-resistant and easy to clean, strong metallic

Monitor bracket

--built-in constant lift structure, light and convenient, display rack hi-low range: 130mm , rack can be tilted 20 °, proposed size of display ≤22 inch or all-in-one machine, recommended load ≤ 10Kg

--Bi-directional retractable mouse tray, both working by left and right hand,

--The bottom of the tabletop reserved position for built-in battery and inverter,

Double drawer

Double drawer to meet the requirements of general care

Casters

dual wheel casters for medical use,with double pedal and total lock, 360 degrees brake control

Base

ABS plastic shell, stability, easy to clean and maintain, high-strength metal structure base frame, strong load capacity and stability,the base integrated with foot pedal to control height adjustment

Optional

--portable plug-in high-performance lithium battery power supply system (with LED keyboard lights), provide uninterruptible power for equipment or computer, safe, reliable and convenient

--Color and logo can be customade for bulk
Monitor bracket

built-in constant lift structure, light and convenient, display rack hi-low range: 130mm , rack can be tilted 20 °, proposed size of display ≤ 22 inch or all-in-one machine, recommended load ≤ 10Kg

Placing mini pc

Durable ABS plastic tabletop,the middle of the table can be opened for placing mini pc

Mouse tray

Bi-directional retractable mouse tray, both working by left and right hand,

lithium power supply module

size:240*130*46mm x2. The bottom of the tabletop reserved position for built-in battery and inverter,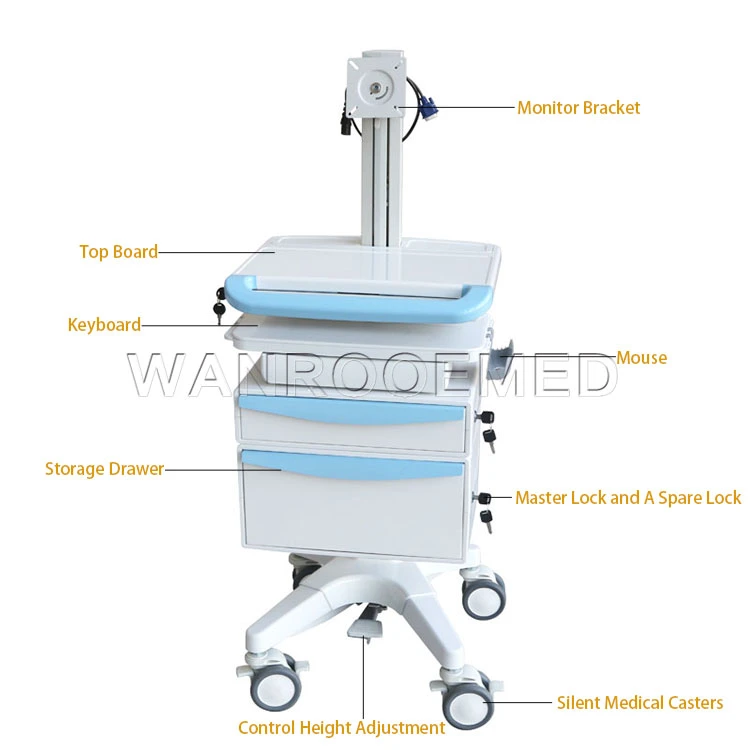 Company Information