Hospital Emergency Ward Equipment Wired Ward Nursing System wired Nurse Call System
Product Description
One-Stop Intelligent Integration Solution for Doctors Nurses and Patients
The nursing system is the most important system of communications for daily nursing and emergency of hospital with intelligent and individualized design. The purpose is to create a convenient and warm environment, enhance the ability of data processing, create the modernization of hospital and improve the service of hospital.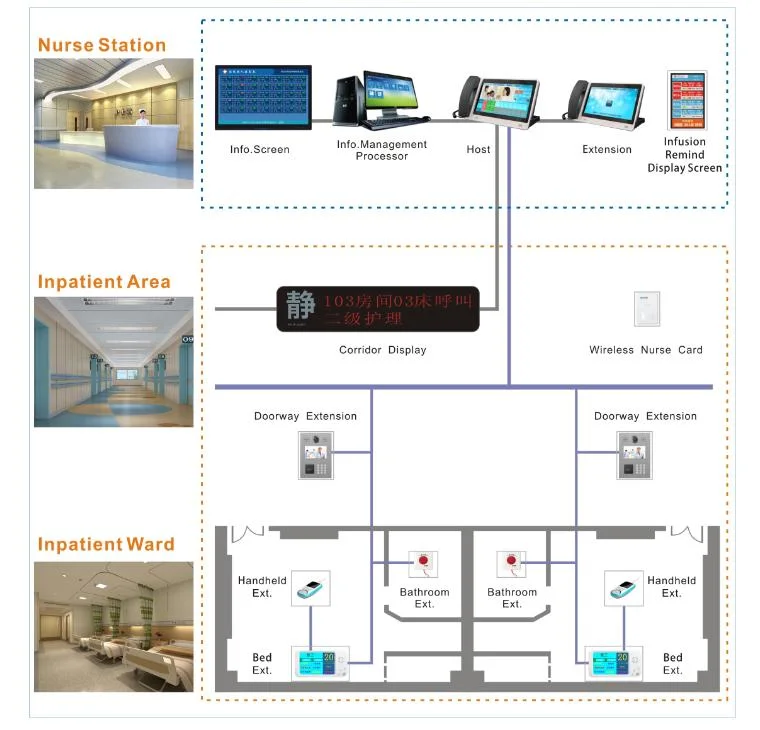 1.Host:install at the nurse station with touch screen which have all patient's information and answer patient's call,nurses can use it convenient.
2.Extension:install at the duty room or office can display the disease area statistics and answer patient's call.
3.LED screen in aisle:can cleanly display the calling information
4.Doorway extension:show the basic information of all patients who lived in the sickroom.
5.Bed extension:can show all informations of the patient include the medications and precautions need to take care of.
6.Handheld extension:convenient to call the nurse
7.Emergency calling extension:installed in the washroom,the patient can push it for help when danger occurs.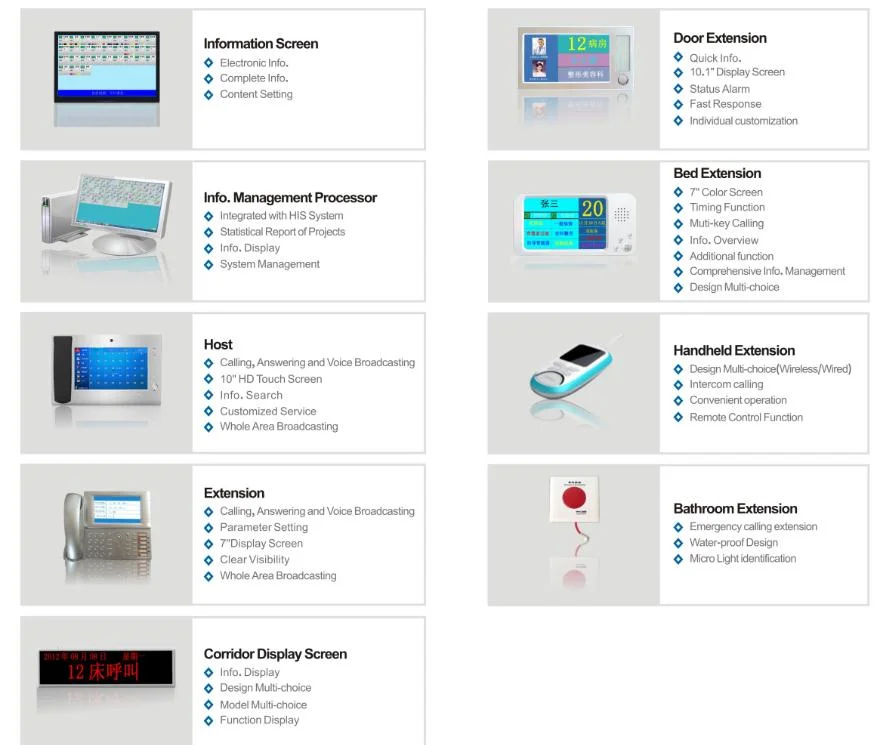 Ward Nursing System Features:
* Act as management center that can be linked to PC with WNS software suitable for hospital, where internal communication is needed and is easy to be operated.
* The Master Host can support 200 extensions (Included bed extension, door extension, bathroom extension);WNS software can record and check patient information.
* Nurse Extension can broadcast for ward area.
* Smart Handle have LED night light.
* Bath Extension can receive the signals of nurse arriving and ward inspection.
* Door Extension equipped with multicolour door lamp, can indicate different situation by different colour.
Device Strip:
Customized different specifications and all levels end according to the requirement of hospital and build a central oxygen supply system for hospital.


Application: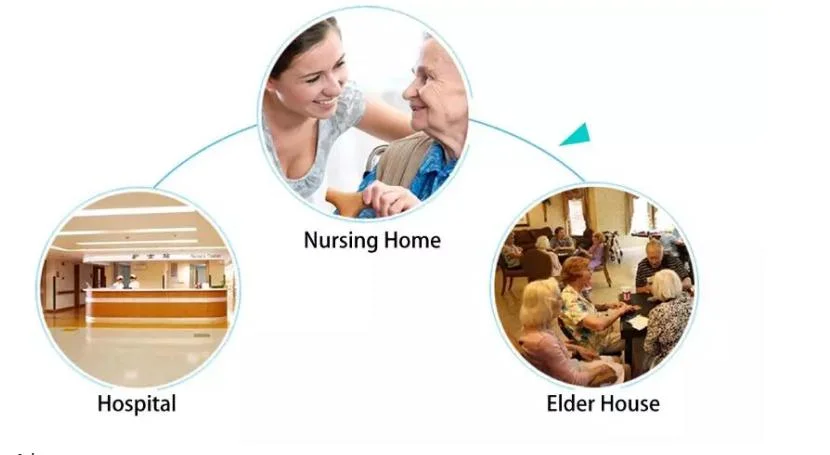 Advantages:
1.Nurse call system can improve service quality and efficiency for nurses ;
2. Patient call bell can improve your place level with fashion appearance;
3.Out-of-the-box with high performance;
4. Safe with anti-slide function;
5. Durable with waterproof function.
Company Information
Techray Medical Technology Co., Ltd. is an innovative manufacturer which integrates the research, design, production, sales, installation, commissioning and after-sales for PSA oxygen generator, Oxygen cylinder filling system and Ward nursing system in Changsha, Hunan (China). The company serves oxygen health industry with rugged and reliable medical PSA Oxygen Generators. Our systems are at work, accurately & efficiently serving users' oxygen requirements in China, India, Africa, Indonesia, Pakistan, Bangladesh, Southeast Asia and Mid-East. Founded in 2007,our company has more than a decade of experience of innovating systems for hospitals. By associating with us, customers will be associating their name with one of the world's leader in systems based on Pressure Swing Adsorption (PSA) Technology. We are a team of 400 passionate people, who are committed to achieve customer satisfaction through our core values of Open Communication, Innovation and Professionalism.
Our Services
Full service for design, produce, installation and commissioning as to the customers's requirements.

Providing professional training for engineers who take care of the plant room.

Dispatching our technical staff to your country for technical services till the finished products as to the customers's requirements.

Providing long-term after-sales service.
Certifications