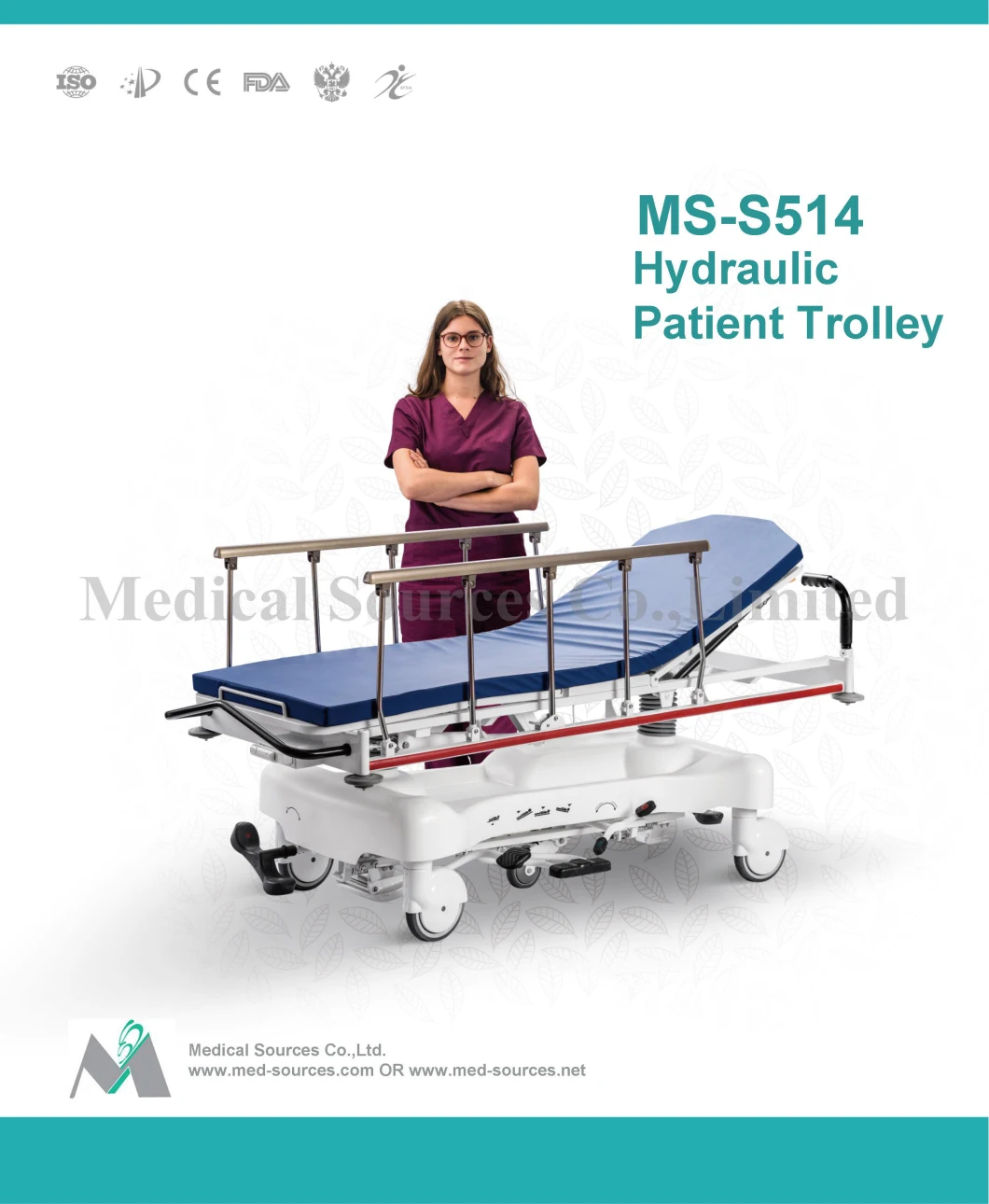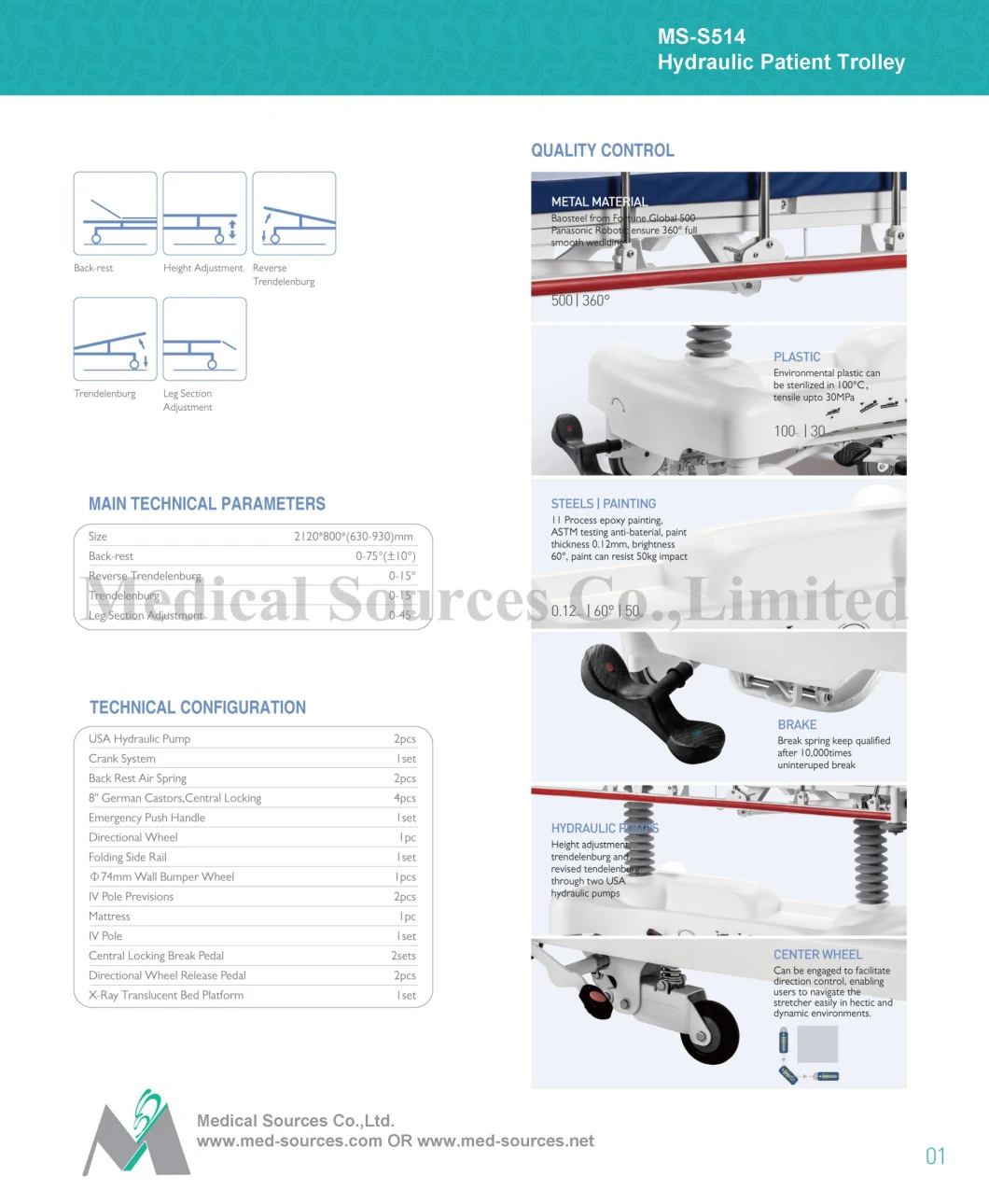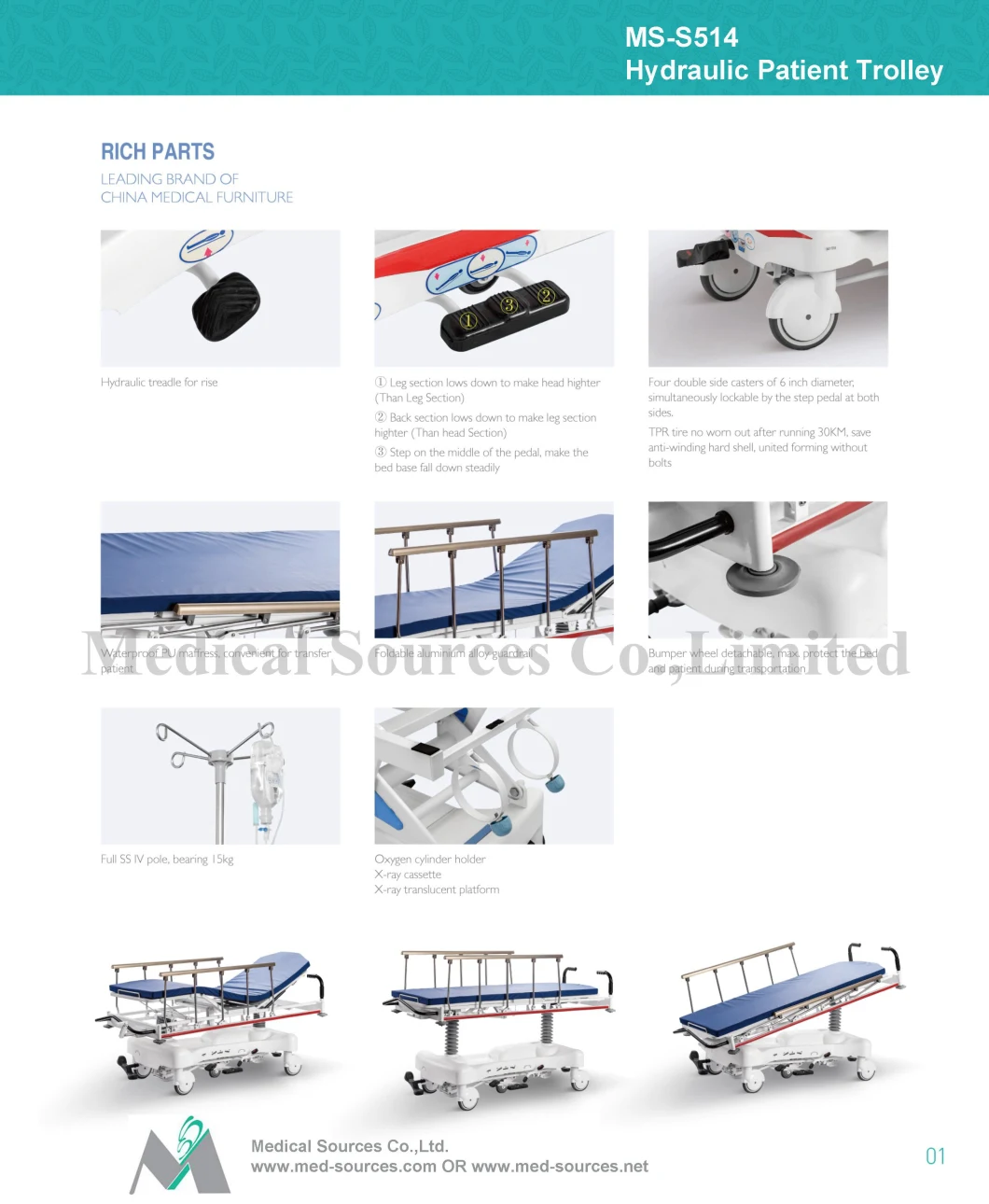 MS-S514 Luxury Electric Transportation Trolley
1 Size: 2120*800*680-980mm
2 Material: made of galvanized steel tube and surface coated by electrostatic spray. The back board is made of X-ray revealed American electrotyped board with x-ray cassette. It is equipped with the imported LINAK motor as rise-and-fall system.
3 Advanced centrally controlled brake system is applied to the cart and Φ 200 dustproof castors make the cart move steadily, reliably and lightly.
4 The bed can be raised and lowered , tilted forward and backward which is controlled by the treadles lying on two sides of the bed.
5 The bottom cover is made of ABS material and shaped by once injection that can be easily cleaned.
6 The cart surface is of separate structure and the upper part is supported by the imported large hydraulic pole to make the bed never sway.
7 It is completed with infusion stand, drainage hook and collapsible aluminum alloy side rails